So it will not get curled easily
So it will not damage so great when you accidentally fall it or otherwise
Problems with ring binders
Problems with light
Problems with card sleeves
No. 1,
So it will not get curled easily
Grading a card means putting it into an unopenable (unless you crack it by force) plastic case, like in PSA, BGS and CGC cases, by grading companies, with a grade assigned, with a low cost, say US$15 (plus other expenses) in CGC. Costs of grading increases gradually. For instance, value grade in PSA increased from US$10 to US$30 in about recent two years.
Cards will curl with moisture over the years. Unless you put cards in toploaders or other hard sleeves (of course with a layer of soft sleeves inside to prevent scratching), cards will curl / bend if the environment is moist.
Card cases in PSA, BGS and CGC may be moisture resistant and/or tight, this will prevent the card from naturally bending.
If a card gets bend or curl, it is hard to uncurl the card without damages.
No. 2, So it will not damage so great when you accidentally fall it or otherwise
Accidents do happen, especially if you love your cards and like to inspect it to make sure it is intact from time to time due to possible curling or other damages. And when you pick up your card, chances are that you may not be that careful and the card may slip out and fall.
I have once tried to downgrade a PSA 10 likely shadowless pikachu into a PSA 7 one by falling the card and it landing with the corner, causing whitening and some dent at the corner. I nearly cried.
If the card were with a case, then the case will break instead of the card (likely). However, mind that I have tried to fall a BGS case and the damage is quite great to the case. So try PSA as it is a bit soft
No. 3, Problems with ring binders
Ring binders are economical. You only need to purchase one from the stationery shop, and then buy some plastic binder pages and you'll have a ring binder. However, many people will discover that their cards will get ring binder marks when they are pressed against the rings. This will surely downgrade the card since the grading companies sees those creases and marks seriously.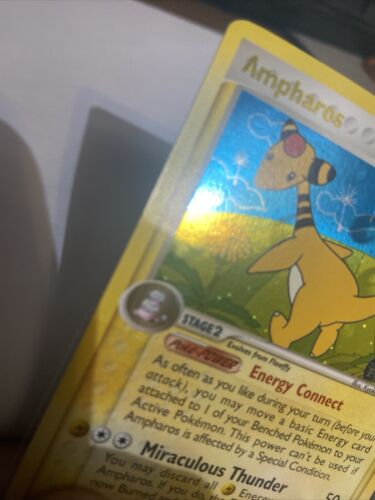 No. 4, Problems with light
Cards will decolorize when they are exposed to light, sun light or UV light. Of course grading them will not give you protection against light because the cases are transparent. However, whilst with grading, you can store the graded slabs in safes or suitcases easily. Whilst with individual ungraded cards, there are some issues with storage because they are fragile and easy to bend or damage. You will need much more steps to safeguard them if you put them in safes or suitcases.
No. 5, Problems with card sleeves
There are soft sleeves and toploaders and "dragon shields" (which you may google these terms) which offer some protection to cards. The common way I use to protect my cards is first by soft sleeves and then put into a toploader (possibly with a toploader sleeve). However, toploaders are not all clear and you will see an issue when you want to check your cards closely occasionally since you love them.
Through soft sleeves / toploaders / dragon shields, you may not be able to check those minor flaws such as scratch / silvering or so. These are where the graders are most concerned with since a scratch may downgrade a card from gem mint. You need to take out those cards from those materials (toploaders are not easy to take off) and the process may break the card or scratch the card.
With the card already graded, there is no such problem since the case is very clear and hard to scratch (especially with slab sleeves, or you can just pile the same types of slabs up and they can fit with each other). You can turn the graded card to whatever angle you like and so to inspect the card carefully, or even with some lights (don't expose to lights for long as it will decolorize it).
You can see some card accessories in my page here.
Disclaimer: The above only constitutes personal opinion and please do your research in whether to grade your card or how to store or card and I assume no liability on any problems.